NAMBA WORKSHOP / 難波スタジオ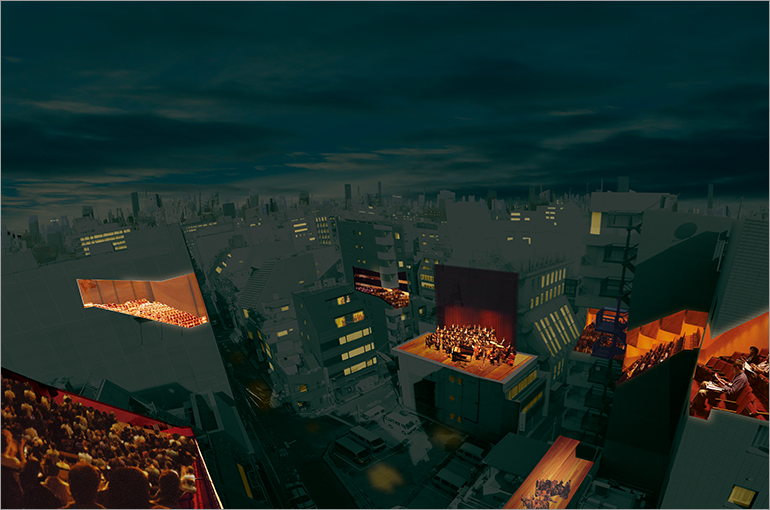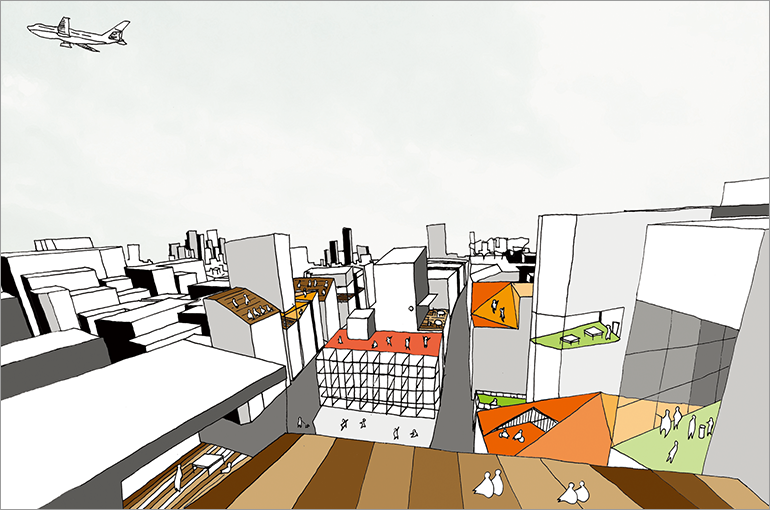 An architectural design workshop lead by professor NAMBA
Assignment:
Come up with an idea of SUSTAINABLY redeveloping Nihonbashi, an old city in the center of Tokyo.
Proposal:
Contrary to the massive redevelopments undergoing, our proposal was "step by step renovation".
What I proposed was a usage of a space that can be connected visually but disconnected physically. For expample a theater's seat and a stage. I call this a "remote space".
And the procedures of redevelopment is up to the residents will. They can tear down and make a new one, or rennovate their old one. There is only one rule that they must follow. That is that they must make a "remote space" that are visible from and to the spaces of the surrounding buildings.
As a result:
In the daytime each remote spaces are used as indivisual spaces. Like a cafeteria in a office or a public spce in a collective housings. But it can also be used as spaces altogether, like a theater in the sky.
大家雅広・別枝大輔との恊働
課題:
日本橋のコンテクストを残し、サステイナブルな再開発を提案すること。
提案:
一度に全てを大きく開発するのではなく、少しずつ再開発を進め、その時々で成り立つ空間。
ポイント
・劇場の舞台と観客席を「物理的に離れていても視覚的につながっている空間」と定義する
・大規模で同時な再開発はせず、1つのルールを課す以外は各々の建物のリノベ、建て替えに任せる
そのルールとは、ひとつの建物の屋上に設置された「舞台」が見えるように「観客席」を配置すること
結果:
普段はその「観客席」は建物ごとの共用空間として使われるが、ひとたび舞台で劇などが始まれば、全てが一体空間として使われる。
そんなゆるいつながりを段階的に増やしていく再開発の提案。