HANBUNKO Mobile phone wall paper / はんぶんこ待受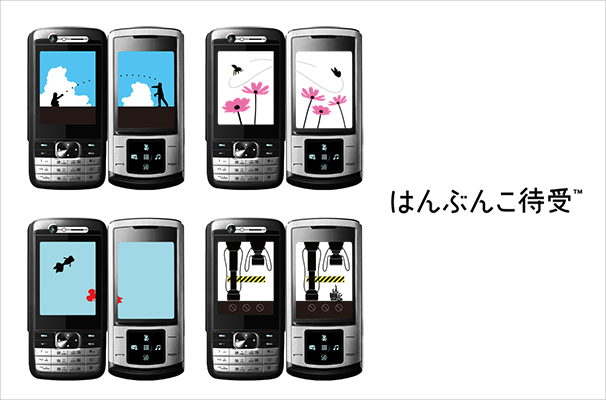 2008/8
A pair of two wallpapers for mobile of which movements are synchronized 24/7. So that you can feel somewhat connected with your buddy who owns the other half.
Awards:
one show interactive merit prize('09)
Yahoo! JAPAN internet creative award silver('08)
Client work:
Coca-Cola (Japan) Company, Limited
SOFTBANK MOBILE corps.
Seven-Eleven Co., Ltd.
Honda Motor Co., Ltd.
常に連動する2つのFLASH待受
下浜臨太郎との恊働
相手の画面とのつながりを感じ、持ち主同士の淡いつながりを感じられるコンテンツ。
受賞歴:
one show interactive merit('09)
Yahoo! JAPAN internet creative award('08)
クライアントワーク:
日本コカ・コーラ株式会社
ソフトバンク モバイル株式会社
株式会社セブン-イレブン・ジャパン
KDDI株式会社
本田技研工業